R53 Cat-Back Exhaust System
The ALTA Cat-back Exhaust both sounds and looks great while performing the way the factory system should have. The exhaust note is pleasant and lively at idle while giving a sporty and throaty growl under hard acceleration. You get all these benefits without any annoying resonances at high idle or while cruising the interstate!
Construction
The ALTA Cat-back Exhaust uses 2.5" diameter 304 Stainless Steel tubing and is the perfect match for the high revving, supercharged power plant in your Cooper S. The system directs exhaust gases through two strategically placed mufflers. This combination reduces the sound volume down to a low growl while the straight through design provides maximum air flow. While perfectly suited for otherwise stock Cooper S's, the system is a real power builder on Cooper "S" equipped with our S/C pulley, intake system and other engine modifications.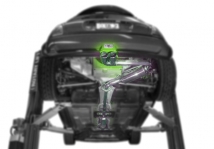 Single Side Design
The "S" shape of the ALTA exhaust system favors high horsepower by increasing exhaust gas velocity, while maintaining the factory exhaust tip location. Our exhaust system travels down the center of the car, around one side of the battery box, then out the center bumper cut out. This routing is simple, light weight, and very clean looking. Our system is offset to the passenger side of the car, to help counterbalance the weight of the driver.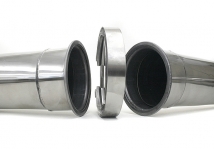 V-Band
ALTA exhaust systems are the only systems available for the MINI which feature V-band flanged joints. V-band flanges make installation easy because they do not require a gasket and offer more system adjustment for better tip placement. Easy to remove and reinstall for routine maintenance, and never any blown gaskets!
Finish
This ALTA Cat-back Exhaust has a brushed metal finish. The brushed finish has a grainy metal look which is easy maintained with a Scotchbrite abrasive pad.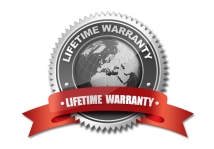 Lifetime Warranty
ALTA Performance warrants to the original purchaser that all ALTA cat-back exhaust systems will be free from defects in material and workmanship.*Some exclusions apply.
» Read Full Warranty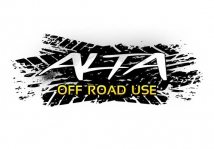 Off Road Note
NOTE: This item may be for off-road use only in your area. See Terms and Conditions prior to ordering!
» Learn More