Relocate your front license plate for a modified look and better airflow to radiators and intercoolers without having to drill holes in your bumper. Easily removable for car shows and track days.
---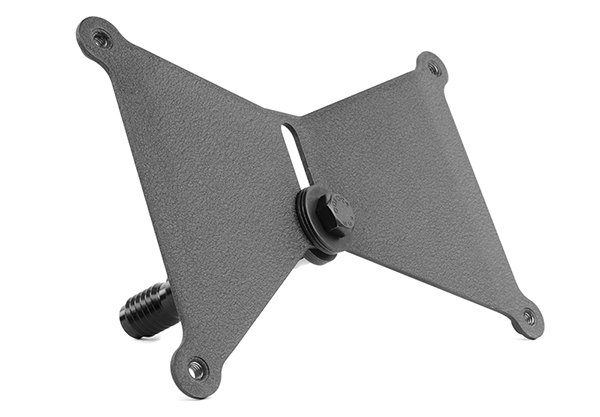 Height and Angle Adjustable
The ALTA Front License Plate Relocate can be adjusted up or down to get the exact look you want. Allows you to place the plate perfectly on your car regardless of bumper style or aftermarket accessories.
---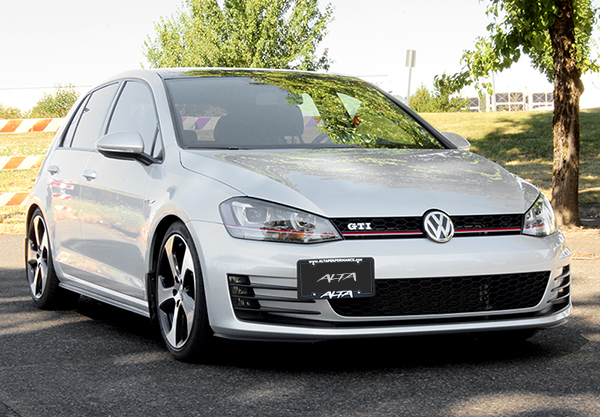 Mounts to OEM Front Tow Hook
ALTA's Front License Plate Relocate attaches to the bumper through the front tow hook on your Volkswagen. This tow hook mount supports the plate without the need for any screws or fasteners which require holes in your bumper.
---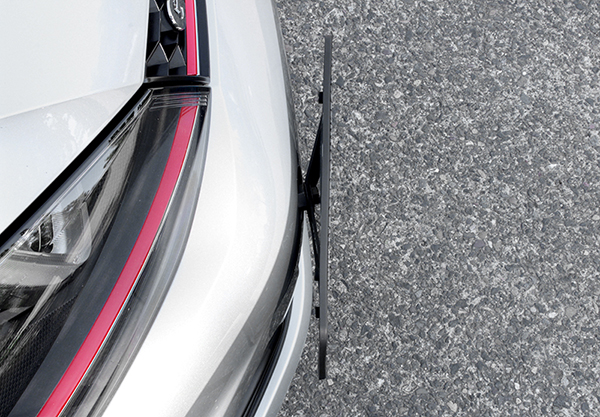 Contoured to Bumper
The ALTA Front License Plate Relocate is contoured to the bumper angle giving your plate equal spacing along the edge of your bumper.
---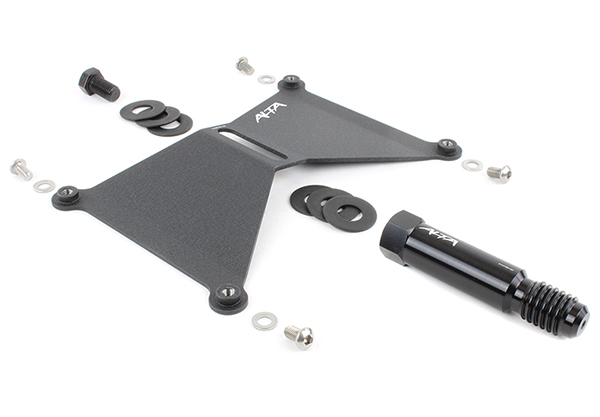 Construction
The plate holder is made from laser cut plate aluminum which is texture powder coated in a wrinkle black finish. The tow hook adapter is CNC machined aluminum and anodized black for better corrosion resistance.
---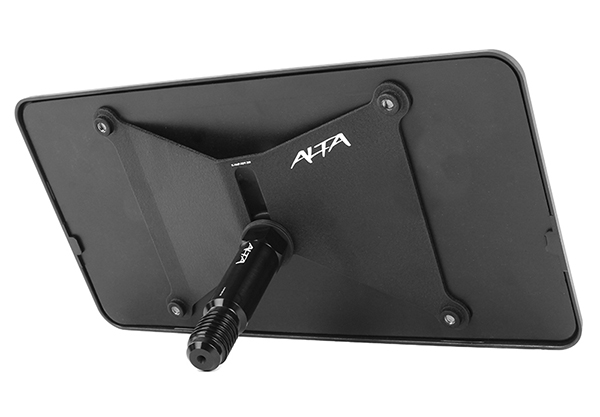 Sturdy
The plate holder is made of thick plate aluminum which is folded in a press break to add rigidity and eliminate any flex. It will not bend or flex under normal conditions like competitive parts.
---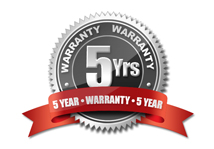 5 Year Warranty
PERRIN Performance warrants to the original purchaser that all PERRIN products will be free from defects in material and workmanship within a sixty (60) month period from the date of purchase. *Some exclusions apply
» Read Full Warranty